1700 Cooper Point Road SW #B3 Olympia, WA 98502
360-943-6290
---
Dentures, Personalized Just for You...
Free Consultation
Implant Dentures - Full Dentures - Partial Dentures - Relines - Adjustments - Repairs
Discovery Denture Center serves the entire South Puget Sound, Grays Harbor, Mason and Lewis County area. People find it worth the time and travel to let Julie Stone D. P. D. care for them. Make an appointment and see why so many people refer their own friends and family members to us. Our office features an on-site denture laboratory, this allows us to quickly work on your dentures, relines and adjustments. The other benefit of our on site lab is that we can maintain the high quality we demand for your smile.
Our goal is to provide quality patient care. We perform a detailed and thorough evaluation of your particular needs, during a free consultation. We strive to provide you with comprehensive treatment options based on your individual situation. Once you have chosen a treatment plan, we strive to provide the best care possible. It is a wonderful feeling to share in a patient's journey from their first visit on.
---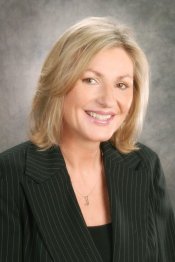 Julie Stone D.P.D.
Julie Stone has been a Licensed Denturist since 1996 and has been making dentures for more than twenty five years. In 1994 they passed the law in the state of Washington, Initiative 607, which made it possible to become a Licensed Denturist. Julie passed her Washington Standard Examination and became a Denturist of Prosthetic Dentistry - D. P. D.

A Denturist is trained in the construction of dentures and partial dentures. They are also educated in microbiology, physiology, oral pathology, and head and neck anatomy.

We strive to know our patients and you will find thatwe listen.

Denturists are an important part of the community of dental care providers.
360-943-6290
At Home Teeth Whitening
Schedule appointments for consultation and impressions.
A whitening tray will be made from the impressions taken.